About
---
Ottawa Realtor – The Coxworth Connection
Over the years the Ottawa Real Estate industry, as a whole, has experienced some hard knocks. Very often, the lack of professionalism of some agents has tarnished the overall impression of the industry. It is my mission to bring the professionalism back into Ottawa Real Estate. I offer and deliver comprehensive programs for my buyers and sellers, to achieve a higher service level for each and every one of my valued clients.
The Coxworth Connection knows that trust begins with honesty; that through teamwork we can achieve more, and deliver more to our clients! With this in mind, we have developed nine comprehensive steps designed to effectively sell your home in the shortest time for Top dollar, and seven invaluable steps that we take our buyers through to ensure that our buyers find the best homes at the best prices in the best locations for them!
Our mission is to work in a full Agency relationship, provide solid advice that works in our client's best interest, and protects our clients from pitfalls that can occur with lack of representation.
We strive to ensure that all of your experiences with our team are good experiences!
Please call for a detailed list of Ottawa references and see our reference page!
– Sheila Coxworth
About Sheila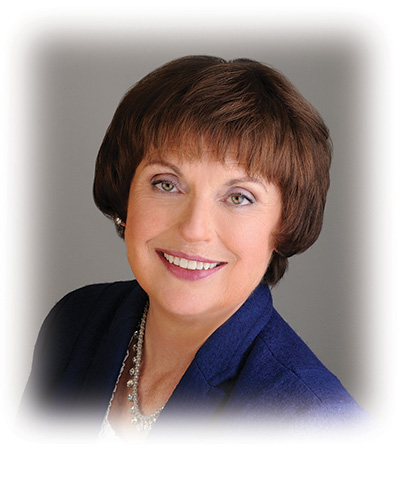 Being a full-time 'stay at home' mom raising two children was extremely fulfilling in my life, though I always had the desire to follow in my father's footsteps and become an active, respected business person in the community. When my children grew up and started lives of their own it was my chance to fulfill my dream.
Real Estate was always an interest for me both in my native Toronto and my adopted home, Ottawa. Even before I became an Ottawa Realtor, I followed new home prices, new neighbourhoods and the ins & outs of the market. I gained invaluable experience working as a Real Estate assistant at a law firm, and subsequently worked in the banking industry. It was a natural transition into my new career! From day one, almost thirteen years ago, I committed to bringing something different to the Ottawa Real Estate market. I promised to bring a level of professionalism and commitment that seemed to be lacking the industry.
Looking around at how other agents operated, it was clear to me that they lacked a strategic approach to Real Estate. Far too often, I would hear agents saying things like "we could try this or we can try that". The reality is that there is a system to selling Real Estate. There are things that work and things that don't. I decided to put a Nine Step Program in place to focus on what works, and the results have been excellent.
With good results for clients being the primary motivation, the rest takes care of itself and my level of success is directly attributed to referrals; so from my perspective, the promise I made to myself thirteen years ago is truly fulfilled!